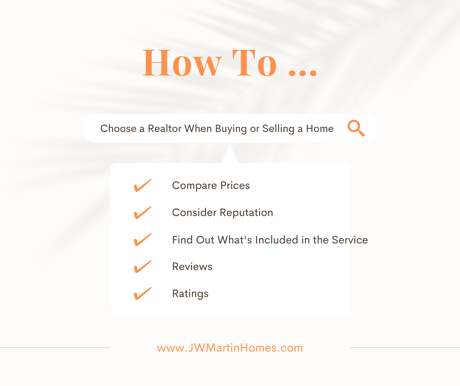 In June of 2022, the annual rate of price appreciation in the US housing market was reported to have dropped from 19.3 percent to 17.3 percent. While house appreciation has dropped, there are still many great deals out there, but how can a realtor help when buying or selling a home?
Buying and selling a home can be a busy time, particularly with all of the opportunities that are available in the real estate market. However, it can also be a big task, which is why you must hire a realtor to help you.
The reality is that the real estate market is constantly fluctuating, and it can be difficult to stay up to date with everything that's going on. This is where realtors come in, as they can help you to choose the right property and also get the right price if you are selling.
If you would like to learn the key things you should consider when choosing a realtor, then keep reading.
How to Find the Best Realtor When Buying or Selling a Home
Having someone to help you with buying or selling a home can be a big responsibility. Particularly if you don't have the time to look for a home yourself.
You need to choose a realtor who understands all of your different needs and takes these into account when they are helping you with your home.
The thing is that most people don't know where to find the best realtors, and this can cause problems because they may hire a realtor who isn't very good.
To make sure that this doesn't happen to you, you have to compare realtors to find the best one. There are two main ways to do this.
One way is to look in your local area for a residential realtor who you can use. The good thing about using this method is that you can find out who offers a good service in your area quite quickly.
You can also ask people who have previously used their service how they found it and what realtors they would recommend.
The second way to find a good realtor is by searching online for a 'realtor near me.' Looking online can help you by bringing up a long list of the best realtors without having to travel to find them.
Compare Prices
When comparing prices, you should first specify what your budget is to hire a realtor. Unfortunately, many people skip this step and it often ends up costing them more money in the long run.
Not only this, but it can also cost buyers and sellers a lot of time and energy, and in some cases, they may end up paying a lot for poor service.
One of the advantages of using a realtor is that there is a wide range of price options for realtors, so you can choose the best one for your budget.
Find Out What's Included in the Service
When you are looking for prices, you should consider all of the different services that each realtor offers. For example, some realtors will charge less for certain services than others.
You should also find out whether the realtors charge by the hour or whether they charge by the overall cost of the service.
It's important that you check that the prices the realtor offers are legitimate. This is because there are realtors out there who will add hidden costs, and you should avoid this type of realtor.
Consider Reputation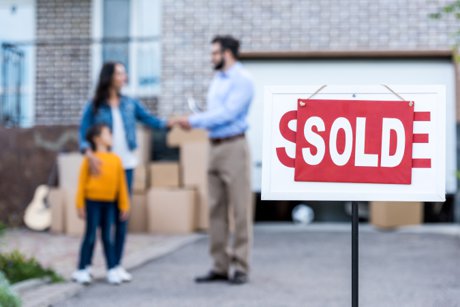 Another thing that you should consider when finding a realtor is what kind of reputation they have. A realtor's reputation can tell you a lot about the type of service that they offer.
Unfortunately, some realtors don't always help their customers in the way that they advertise, and they end up providing a bad service.
Below we've covered a few different things that you should look at when you are trying to find out if a realtor has a good reputation or not.
Reviews
Before you choose a realtor, you should look at the types of reviews that they have. One of the benefits of using a realtor online is that you will find a long list of reviews about their service.
If they have good reviews, then this is a good indicator that they offer their clients a good service. However, if they have bad reviews, then this is a sign that they may not provide a good service.
Ratings
Another thing that you can look at is their ratings and rankings on search engines like Google. You should aim to choose the most popular realtors and the ones that have the most five-star ratings.
The great thing about looking at ratings is that it quickly lets you see which realtors are most popular in your area and which ones have the lowest ratings.
Contact a Realtor Today
Selling a home can seem like a stressful time; however, it doesn't have to be a difficult task. If you find the right realtor, then they can take care of a lot of the work for you.
Not only this, but they can also work to find you a great price for your property.
At JW Martin Homes, we pride ourselves on guiding our clients in a pleasurable way through the process of buying a home or selling.
If you would like to learn more about how we can help you, simply view our Clemson homes for sale.