Are you in the process of buying a home? If so, congratulations! This is an exciting time. However, it's also a time when buyers need to be extra careful and make sure they're asking all the right questions. To help you out, we've compiled a list of some of the most overlooked questions that home buyers should ask before making their purchase. Keep reading to learn more!
How Old Is the Roof?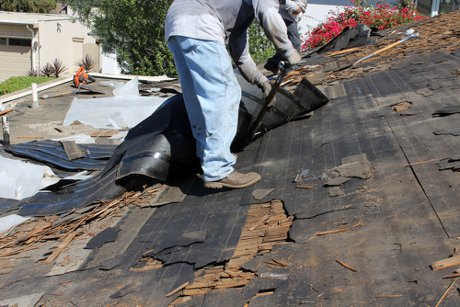 Before buying a home, be sure to ask your real estate agent or the current homeowner when the roof was last replaced. Many people don't consider the old roof cost of replacing a roof until after they purchase the property. But depending on its age and condition, it can be costly. Depending on material and maintenance, roofs generally have a lifespan ranging between 20 - 30 years. Replacing it could require extensive costs and repairs, so it's best to double-check that it is good condition before signing off on any paperwork.
Have There Been Any Additions or Renovations?
When considering a new home purchase, always ask the seller if any additions or renovations have been done to the structure. If new home additions or remodeling have been completed, it is important to determine whether they comply with building codes and regulations. Additionally, finding out whether the builder offered a warranty is also essential, as this can help protect against any possible issues arising in the future due to faulty construction. Lastly, make sure you receive a certificate of occupancy from your local municipality when it comes to new developments or remodels. Asking these questions can ensure that new additions and renovations are up-to-date and in compliance before you move into your new home.
What are the schools like in the area?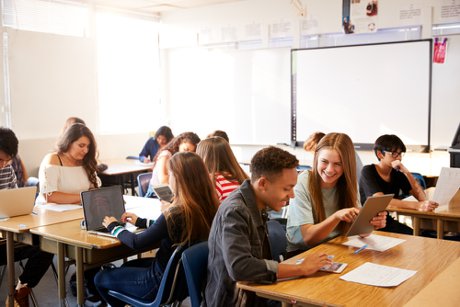 When buying a home, asking about school ratings, special school programs, school awards and recognitions, and the ratio of students to teachers per classroom is essential. Doing research on school systems in the area will help you gain insights. It may also be important to consider if school programs and facilities are available for children with special needs. Seeking out school awards and recognitions can further provide insights into student performance. By looking at school rating metrics and asking about school programs, you can ensure that you are choosing the right education system for your family.
Are There Health or Safety Hazards?
Perhaps one of the most important questions for potential homebuyers to consider is whether there are any health or safety hazards in the area or in the home itself. These include flood zones, earthquake risk, radon gas buildup, lead paint, and other natural disaster risks. It is essential to research these matters prior to purchasing family-friendly home since making a mistake could have devastating consequences. Therefore, inquire about potential hazards that might occur in the area and make sure a thorough inspection is conducted before signing on the dotted line!
Why Is the Seller Leaving?
Learning why the seller is leaving their home is critical for potential buyers considering a purchase. Common reasons for why a seller might be moving out include dissatisfaction with the home itself, selling a home with major structural defects, or because of neighborhood problems like an increase in crime, a declining school system, or because the overall culture of the area has shifted. Homeowners may also be leaving due to needing to make more repairs and maintenance than they are willing to handle. Knowing why the seller is leaving can help buyers decide if purchasing this home is in their best interest or not.
How Long Has the House Been on the Market
If you're in the market for a new house, one key question to be aware of is how long has the house been on the market? Generally speaking, if it's been listed for a long period of time, this can present a buyer's advantage as it indicates that the seller may be discouraged - meaning you potentially have more buying leverage. Furthermore, if a house has been on the market for a while there's also an increased possibility that the seller may be more ready to deal. However, keep in mind that if a house has been listed for some time there could definitely be some home defects to look out for and consider the possible motivations of why the seller is so eager to get rid of it.
What is the crime rate in the neighborhood?
As a homebuyer, one of the most important considerations to take into account is crime rate in the neighborhood. Crime rate has an enormous effect on the safety of families living in these areas and the cost associated with buying and selling a property. A neighborhood with high crime rates can greatly impact the price of a home or property, making it difficult for buyers to make profitable investments or secure additional loans. When buying a home, crime rate should not be overlooked because it can greatly affect your quality of life and security in addition to having financial implications. Researching crime rate before making any big purchases is essential for ensuring family safety and wallet-friendly investments.
So, before you buy your next home near Clemson, SC.? call JW Martin Real Estate for free consultation and insight. One of our expert real estate agents will be more than happy to answer any questions you have about the area as well as give their professional perspective on the property.