It's an exciting time for new homebuyers in the Clemson, SC area! Whether you're a local looking for an upgrade or a first-time buyer searching for their dream house, there are plenty of options available. But before signing on the dotted line and committing to your new place, it's important to understand what goes into buying a home in this area. This guide will help provide you with all the information you need to make an informed decision when purchasing your next property. By following this guide buyers can make sure they find the perfect fit for them now and years down the road! Good luck on your journey!
Buying a Home in Clemson, SC. Area
Clemson is an amazing place to call home! So, if you're not already convinced, here are just a few facts that make Clemson one of the best places to live while raising your family. With its beautiful landscapes, bustling downtown area filled with shops and restaurants, and endless possibilities for outdoor activities it's no wonder why so many people choose this area as their forever home every year. As with any major purchase decision there are many factors that need consideration when purchasing a new home in this area including location, price range, amenities offered by different neighborhoods/homes and styles available. Follow these easy-to-understand guide to buying a home.
Budget Considerations
How much can you afford when it comes to your new home? When deciding what type of mortgage payment and monthly bills you can handle, it's important to take into account other expenses such as taxes and insurance. Additionally, it is helpful to crunch some numbers and determine how much money you will have left over each month after paying your mortgage and other bills. This will help inform your budget decisions when it comes time for furniture shopping or any other unexpected expenses that come up during the process of buying and furnishing your home.
Price Range
Your price range will determine how much house you can afford, and which neighborhoods are within your reach. Make sure not to stretch yourself too thin financially when looking at homes as unexpected expenses can add up quickly when purchasing a new home.
Get Pre-Approved
Once you've settled on a few potential homes, it's time to get pre-approved for a loan. This process will give lenders an idea of how much they're willing to loan you and can play an important role in negotiating with sellers if there's competition for the same property. It's also important that you understand all of the fees associated with taking out a loan so that you don't end up paying more than necessary at closing.
Prepare For Closing Costs
When buying any type of property, there are certain closing costs that must be paid upfront before ownership is transferred from seller to buyer. These costs vary depending on things such as location and size of the property but typically include items such as title insurance, transfer taxes, deed recording fees, appraisal fees, attorney fees and more. Be sure to factor these costs into your budget when calculating how much money you need in order to purchase a home in the Clemson area.
Research Your Options
Once you've set your budget and pre-qualified for a mortgage, start researching your options. You'll want to determine what type of home fits your needs and budget as well as where it's located. Take some time to explore different neighborhoods and consider things like commute times and school districts if you have children. Additionally, be sure to check out listings online or contact real estate agents for more information on available properties. Visit new communities like those by Great Southern Homes, they often have great deals including mortgage assistance and home warranty.
Location Considerations
One of the first things to consider when you are looking for a new home is location. Do you want to buy within city limits or are you comfortable with living outside of city limits? What amenities do you need nearby? Are there specific schools or parks that you would like to be close to? Once you have narrowed down your desired location, the next step is when should you buy.
TIP: Don't overlook your lifestyle and your desire to hike, bike, shop, dine etc.
Amenities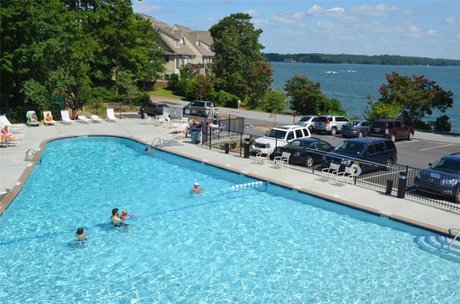 Some neighborhoods offer additional amenities like swimming pools, tennis courts, playgrounds, and more for residents. Take into consideration what kind of amenities are important for you and decide if it is worth paying extra for them before settling on a particular neighborhood or house.
Home Styles
Do some research online or visit model homes in person to get an idea of the different home styles available in the area. There are many different types of homes available such as ranch-style homes, colonial-style homes, split-level homes, and more; each with its own unique look and feel. Think about what style best suits your lifestyle before making a purchase decision so that you know you'll be happy with it for years to come!
Market Trends
The Clemson real estate market has been consistently on the rise since 2014. Prices have increased steadily since then with no indication of slowing down anytime soon. This means now is an excellent time for potential buyers who are looking for a great deal on their future homes if they act quickly enough! To stay informed about current market trends, be sure to keep an eye out for updates from local real estate agents as well as online listings so that you won't miss out on any great opportunities that may arise due to changing market conditions.
Find a Local Real Estate Agent
If you are buying a home in the Clemson area, finding a local real estate agent is one of the most important steps for your home buying journey. Whether you're buying your first or fifth house, having a buyer's agent from a reputable Clemson-based real estate agency can give you an edge when it comes to finding the perfect property for your needs and budget. From researching local neighborhoods and schools to connecting you with qualified lenders and lawyers, a capable real estate agent can provide invaluable assistance during your home search. So, when you're ready to begin this exciting process, make sure to find an experienced real estate agent in Clemson to help guide you through the buying process!
Conclusion:
Now that you know what it takes to buy a house in the Clemson, SC area, it should be easier for you to make an informed decision about which property is right for you. Doing your research and understanding all of the associated costs are key components of becoming a successful homeowner and avoiding costly mistakes down the line. With this guide under your belt, we wish you luck on finding your dream home!


More Helpful Articles:



Best Places to Live: Clemson, SC.